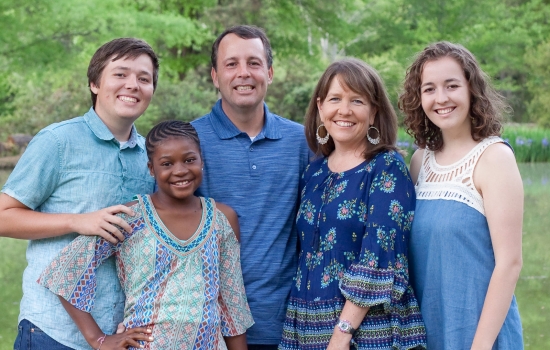 08.15.2017
Joey and Kerry Davidson relocated to Liberia to serve as cross-cultural witnesses with TMS Global. After two years of studying the culture, obtaining a business license, and purchasing property (plus contracting cerebral malaria, which you can read about here), Joey and Kerry have launched a new business. Read about Liberia Eco-Tours and the unique ministry vision God has given them.
What does the whole world want?
I was reading a recent Gallup poll in which people in 160 countries were asked what they wanted. In the previous 100 years, the same poll had been conducted, and people answered that they most desired freedom, peace, and family. In 2016, the responses came back differently. Last year, the overwhelming response from people all over the world was that they wanted "a good job."
Our family serves in Liberia, which has an 85% unemployment rate. Jobs are scarce, and therefore food, housing, and any sense of security are limited as well.
When God called us to Liberia, He gave us a vision to start a business that would provide jobs for Liberians, as well as an avenue for discipling vulnerable youth. As we prayed through this vision, 2 Corinthians 13:11 (ESV) became our ministry verse: "Finally, brothers, rejoice. Aim for restoration, comfort one another, agree with one another, live in peace; and the God of love and peace will be with you."
As we prayed through this verse, we kept coming back to the phrase "aim for restoration." We desire to restore hope for people who are unemployed and struggling to provide for their families, restore the land through sustainable tourism, and restore hearts through discipleship and walking with people in their faith journey.
After living in Liberia for three years and learning about the culture, we have started Liberian Eco-Tours. Our company will provide eco tours for people, including bird enthusiasts, who want to explore the beautiful coast, and we will offer historical tours of the area. We will also have cottages where guests can stay and relax for days at a time.
During our time in Liberia, we have already seen the difference discipleship can make in the lives of young adults. Titus* is one of our security guards. He is 20 years old and lives with his grandparents. His parents are deceased and his grandparents are raising a host of children. With little guidance, Titus pieced together enough jobs to afford a meal each day and spent the rest of his money and time with the wrong crowd.
Throughout our time in Liberia, we have poured into Titus and shared with him about God and a relationship with Jesus. Over time, we have seen Titus transform into a responsible young man who is curious about faith. He has stopped spending time with his former friends and has taken on more responsibility at our home. He is trustworthy and has become a community leader in our village. Titus has also become a primary provider for his grandparents and all of the children they are rearing.
This is the vision we hope to multiply when Liberia Eco-Tours launches. We desire to invest in vulnerable Liberian youth, providing them with a good job, but also to walk with them as they make important life decisions and explore issues of faith.
*Pseudonym used for privacy.