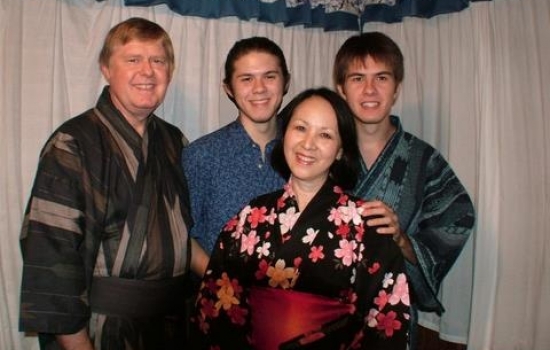 04.05.2011
Japan experienced a massive earthquake on March 11, 2011, that crippled the nation. The fifth most powerful earthquake on record, Japan suffered a great deal of destruction and deaths. It was the most powerful earthquake on record in Japan. Soon after, a 23-foot tsunami swept through parts of the nation, killing many more people and devastating entire communities.
Nearly one month has passed since the terrible disaster struck Japan. The death toll continues to climb as recent estimates claim as more than 27,000 are dead or missing. Hundreds of thousands of people are now homeless, seeking shelter in temporary housing without heat, medicines, or much food.
Mission Society missionaries Neal and Mari Hicks have served with The Mission Society in Japan for more than 20 years. Neal is a pastor of a Wesleyan Japanese church in Tokyo. The Hicks are also involved in the VIP Club ministry to Japanese business people, and intimately involved in prayer ministries. Neal and Mari were in the U.S. during the time of the earthquake, where Mari is undergoing treatment for cancer.
Below is an early report from Neal on the situation in Japan, and his family's status.
"Only our oldest son Neal Hideo and his wife Lyiah remain in Japan. It has been extremely stressful for them in the aftermath of the earthquake and tsunami, and now the radioactivity. Just trying to get around in the streets and trying to find gasoline, has been next to impossible. It has been days with no food in the supermarkets and difficulty finding water, plus there is no heat and they are very cold. Now there are rolling blackouts and new earthquakes up north in Nagano, and now far to the south in Shizuoka. Whatever can be shaken in Japan is being shaken, including Japanese hearts.
"While this is sad news, it could result in good news, in that desperate hearts in untold numbers may turn to the living God, the One Who made heaven and earth. No one wants to see the Japanese suffer, but God may indeed use the crisis to confront the Japanese with eternal things. I've been told that the only other time the Japanese were really open to spiritual things regarding Jesus Christ, was immediately after the war, when the former emperor renounced his divinity to the Japanese people publicly over the radio. Apart from the ravages of the war, many of those who survived were flocking to what few Christian churches existed at that time.
"General Douglas MacArthur recognized this spiritual crisis and called for churches back in the states to send more than one million Bibles and 10,000 missionaries immediately. The Bibles were sent to Japan, but regrettably not so many missionaries were sent. Consequently, we lost the biggest opportunity to win Japanese to Christ that we ever had. And with the occupation army helping the Japanese to rise back up out of the dust, they became self-sufficient and self-reliant again, and the window that had been open in Japan suddenly closed. That has been more than 60 years ago, and no other window has become as open since that time.
"However, with this current crisis, and the Japanese not knowing where to look, they are becoming more desperate to know the purpose and meaning of their existence. So we are praying that a mighty spiritual tsunami of God's Spirit, will soon also sweep through the entire nation... shaking every Japanese heart, preparing them to turn to Christ.
"Please continue praying for the Japanese who are being so severely tested. Pray also for the scores of missionaries who are there working through their churches to boldly point the Japanese to the Almighty God, the One Who made heaven and earth, Who is unshakable, immovable, fixed, and changes not. This is the only real hope the Japanese have to find life, abundant and eternal, and know heart peace that only Jesus can give. May this horrendous crisis result in a multitude of Japanese seeing the need to give their hearts and lives to our Lord and Savior. Let's pray and believe that it is God's time for the Japanese!"
Neal also conducted an interview with Mission Network News about the crisis in Japan. You can read the article here - http://www.mnnonline.org/article/15478.
Neal and Mari recommend making donations through JEMA (Japan Evangelical Missionary Association) - http://jema.org/, or CRASH (Christian Relief, Assistance, Support and Hope) - http://www.crashjapan.com/.