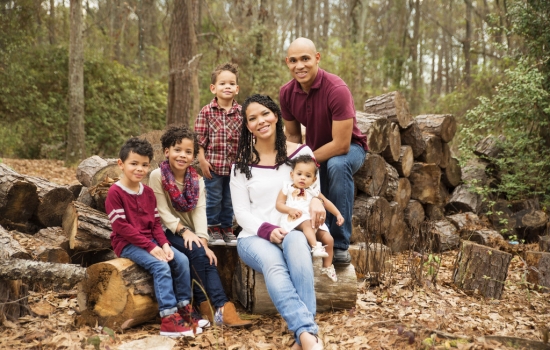 06.25.2018
Richard Coleman, a TMS Global cross-cultural worker serving in Addis Ababa, Ethiopia, was recently elected to serve on the board of directors for the Lausanne Movement.
The Lausanne Movement began in 1974 when more than 2,400 participants from 150 countries gathered together in Lausanne, Switzerland for the First International Congress on World Evangelization. Started by such leaders as the Rev. Billy Graham and John Stott, the event was designed to "connect leaders across regions, issues, and generations to collaboratively and prayerfully work toward the advancement of the gospel."
Coleman has been involved in Lausanne since 2007. He most recently served as the vice-chair of the program and planning team for the 2016 Third Lausanne Younger Leaders Gathering in Indonesia. That event included more than 1,000 younger leaders and mentors from more than 140 countries around the world. At the time, Coleman served as the senior director of mobilization and candidacy for TMS Global.
In January, Richard, his wife, Amanda, and their four children relocated to Ethiopia to serve as cross-cultural workers. The Colemans are partnering with an Ethiopian-led ministry, lending their skills and experience to the work of equipping and mobilizing Ethiopian believers to live out their faith in both word and deed.
"As I reflect on my past 10 years of ministry, some of the most fulfilling moments have been connected to my involvement with the Lausanne Movement," said Coleman. "From participating in global conferences to having insightful conversations with fellow world Christians, I have truly been blessed. I'm grateful to TMS Global for allowing me to be a part of such an influential movement."
Sarah Breuel, who serves with IFES Europe, will also join Lausanne's board of directors. Michael Oh, the global executive director and CEO of the Lausanne Movement, said of Coleman and Breuel, "Both are wonderful additions to the Lausanne board. I ask you to join me in praying for God to use them in the Lausanne Movement and the world in a very special way."
Lausanne hosts multiple consultations every year, each focusing on a different aspect of advancing the gospel and addressing world issues. The next major Lausanne gathering will be the Lausanne Global Workplace Forum which will take place in June 2019 in Manila, Philippines.
"The Lausanne Movement has proven to be a major shaper of global missions for nearly 50 years. Having one of our own cross-cultural workers from TMS Global serving in this leadership role testifies to the caliber of our people," said Jim Ramsay, vice president for global operations for TMS Global. "I am very proud of Richard, and honored that TMS Global has been the place where Richard has developed in his leadership capacity. We are so glad the Lausanne Movement leadership recognizes what Richard has to offer."