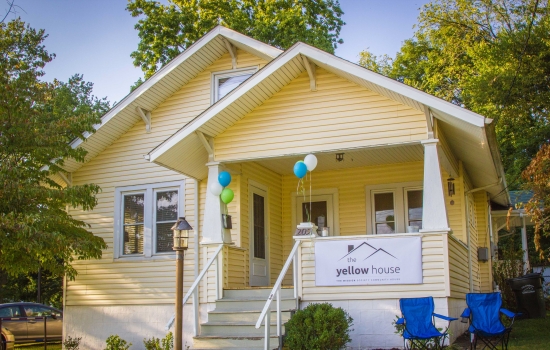 08.13.2015
The Mission Society is excited to announce our hospitality house in Wilmore, Kentucky. Located near Asbury University and Asbury Theological Seminary's campuses, the house will serve as a multipurpose facility.
The vision for the house is to create a place of connection and community so students and Mission Society missionaries and staff can learn together. A Mission Society staff member will reside in the house and be available to students for discipleship and mentoring. The house will also serve as a meeting place for students interested in cross-cultural missions as they discern their call. Mission Society missionaries returning from the field can use the house temporarily while stateside, which will allow them to participate in Asbury classes and meet with students. The space will also be used for events such as workshops, focused dinners, community-building activities, and more.
If you are in the Wilmore area, be sure to stop by the hospitality house for a cup of coffee with a Mission Society missionary or staff member!