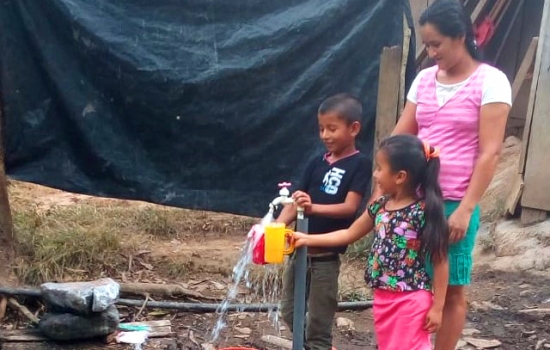 11.18.2019
Many of us who live in the US take abundant, clean water for granted. That isn't the case in many parts of the world where access to clean water, or any water, is rare. Providing clean water for people in rural communities can improve the quality of their lives and open the door to sharing the gospel with residents.
Ed and Linda Baker served with TMS Global in Paraguay and Nicaragua from 2002-2010. During that time, the Bakers drilled dozens of new wells, installed water filtration systems, constructed sanitation facilities, and coordinated other water-related projects. The Bakers also helped construct several churches, a school, two homes for pastors, and an agricultural center.
The Bakers moved back to the US in 2011 but continue to coordinate water projects in Latin American and African communities. They often work with Ronnie and Angi Hopkins, who have served with TMS Global in Nicaragua since 2006.
The Hopkinses serve through a variety of community development programs such as training pastors, leadership development for youth, training women in a trade, and coordinating projects for communities along the Rio Bocay.
Rio Bocay is a river with many small villages lining its bank. Travel to these villages requires days of transportation via car, canoe, and horseback. The communities are so far from the nearest towns that most villages do not have access to schools, medical care, or clean water.
Ronnie and Angi have worked with locals to build schools, drill wells, and construct medical centers. "We meet with the community leaders and find out what they need," said Ronnie. "We work together to provide for the people of the Rio Bocay region. The residents provide the labor at no cost, and our supporters provide the funds."
The Yakalwás community consists of 40 families, including 150 children. The rural community is only accessible by horseback and boat, and the nearest school is very far away. The Hopkinses helped to coordinate the construction of a school in Yakalwás several years ago.
In the Kayaskita community, Ronnie and Angi have coordinated a medical clinic and an elementary school. They have also offered youth leadership development classes. José is a youth who participated in the leadership classes. He said, "It is a great blessing to have a clinic in our village. Now we also have clean water. My mother used to walk 20 minutes to a creek to get water. It was not always clean. We used that water for drinking, to wash clothes, to cook, and everything else. Other families had to walk a much greater distance. With this water project, many families have benefitted."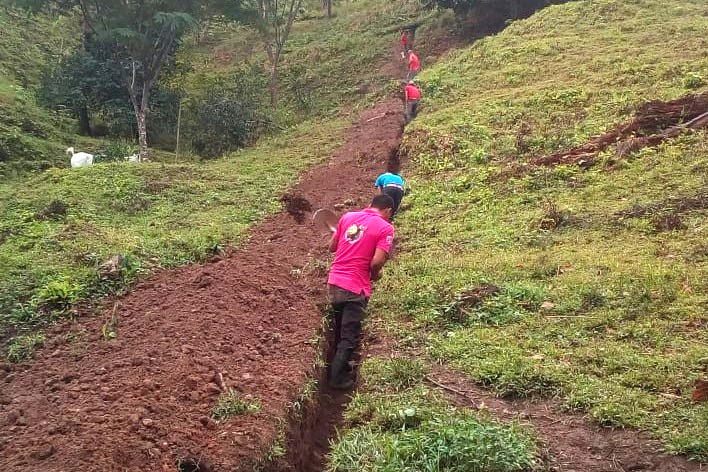 For the spring water capture system in Yakalwás, community members dug four miles of ditches for the pipelines. They also built a water tank below the spring and made the concrete blocks needed for the project.
"Having access to clean water will prevent families from drinking contaminated water out of the creeks and rivers," said Linda. "This will help eliminate water-borne diseases and provides families with clean water to wash their clothes at home instead of having to carry them long distances to the river.
"It is always a joy for me to see the happy faces of women as abundant water pours from a spigot!"