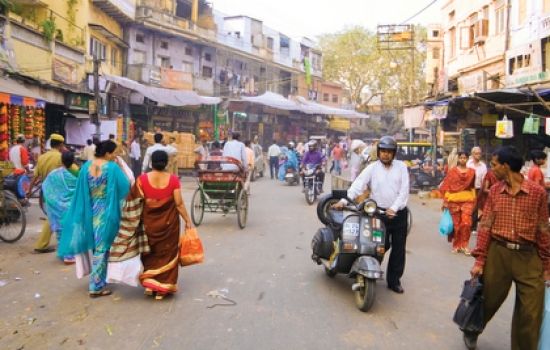 04.09.2014
Judy* is a Mission Society missionary and a nurse who serves in northern India. The hospital in which she works provides medical care for 11 million people. She previously served for 14 years in Central Asia.
Here Judy shares the story of a young doctor who was assigned to run the obstetrics ward of the hospital and what God taught them through the experience.
The hospital in which I work is an overwhelming place.
The doctors and nurses work six days a week, are almost always on call, and are 60 nurses short in a 220-bed hospital that serves 11 million people. To put it into perspective, the hospital serves more people than there are in the state of Michigan.
Sharon is a community-health doctor who is a strong Christian woman. Because we did not have an obstetrician at the hospital, she was assigned to that department.
Sharon was not trained as a clinical doctor. She is community-health doctor and had no idea how to run an OB ward. She was terrified because she knew that women and babies were going to die under her care.
The obstetric ward delivers between 6,000-7,000 babies each year. We average one ruptured uterus a week. We have mothers in full-blown preeclampsia coming in to the hospital. These are very complex cases, and Sharon knew that she was not up to the task.
Sharon was completely overwhelmed. She told me she stood there in the middle of that chaotic place and said, "Okay, God. You know I am not capable of doing this. You are the Great Physician. So You are in charge here. I'll be Your assistant. Just tell me what to do."
The first day she worked in the OB ward, two babies and two mothers, who anyone would have written off as unsalvageable, lived.
Sharon has had a huge impact on many lives here at the hospital. She has been completely open about her struggles and God's patience and grace.
Many of us at the hospital were reminded that God wants us to see far beyond what we think is reasonable, what we think is possible. He wants us all to get to the point where we say, "My Lord, You are truly an amazing God. You can do anything You want."
*Pseudonym used for security purposes.