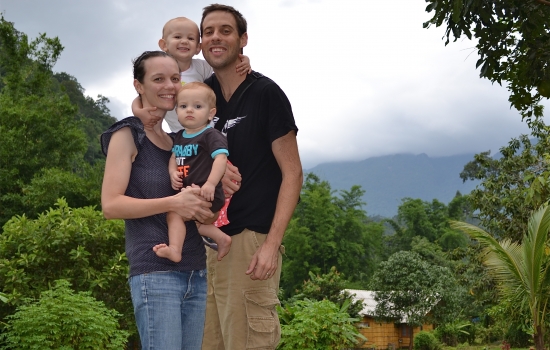 01.04.2011
Mission Society missionaries Chris and Dora Barbee recount the story of Boot, a Thai woman who was recently transformed by the love of Christ.
Boot grew up in the Issan region of Thailand but moved to Bangkok in search of work when she was young. She and her husband were both hired at Muang Thai Church of Bangkok. Boot serves as one of the janitors, and her husband is a security guard and helps with maintenance. They live in a nearby slum. Neither Boot nor her husband was Christian. Boot's husband is an alcoholic and was physically abusive to her. They would often get in fights at the church. Boot was known as a gossip and liar and would often spread untrue rumors about people in the church.
Boot would often talk to one of the pastors on staff at the church and ask for help in dealing with her situation. He counseled her over time and she continued to attend worship services. One day Boot gave her life to Christ after a Sunday service!
"Since then, there has been a complete change in her lifestyle and behavior toward others. She is such a positive and exceedingly helpful person now. She doesn't fight with her husband at church anymore, and is often heard bragging about what a good man he is now," said Dora.
Boot's husband told her one day that he had encountered God as well. He stopped drinking and their marriage has improved significantly. Boot and her husband continue to live in the slum and invite everyone they meet to church.