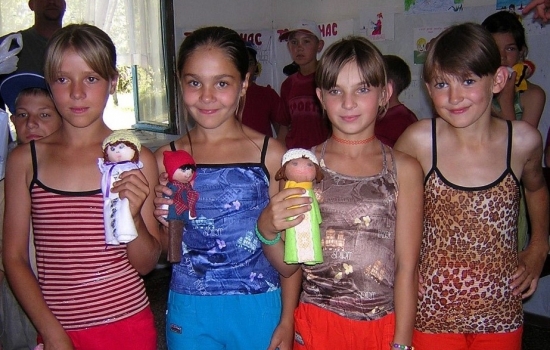 05.21.2020
Many people faithfully serve Jesus, volunteer at church, and show hospitality to others, never fully knowing the impact of their service. Ministry often requires planting seeds that we will not have the opportunity to see grow and bear fruit. However, occasionally, God gives us a small glimpse into how He uses our service to spread the love and message of Jesus to others.
Anne Fryga was an active member of her local church in South Carolina. She had a heart for children and wanted to do something to bless orphans around the world. Anne began to sew "pew dolls," which are dolls made entirely of fabric. The dolls are small and can easily be packed in suitcases and taken to orphanages by short-term mission teams.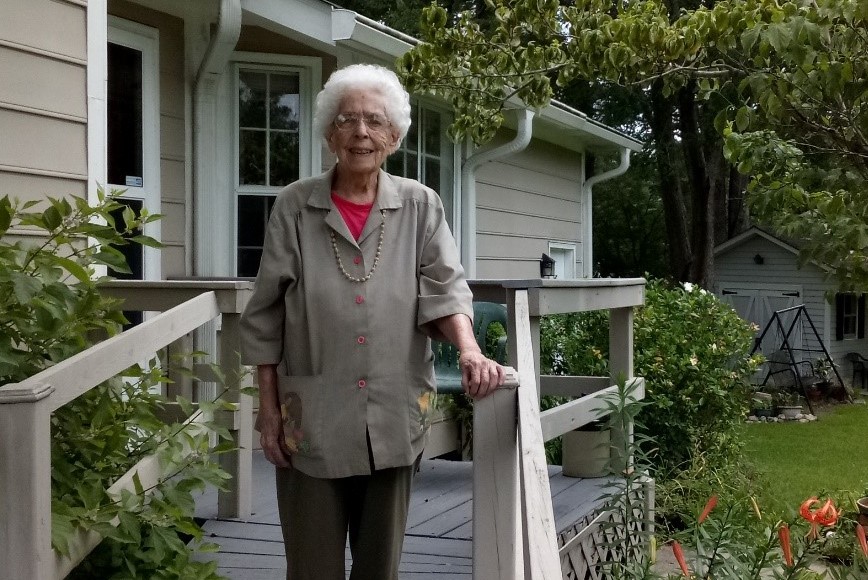 Anne (shown left) shared her idea with other people and soon had a group of women sewing pew dolls for orphans. In August 2004, a short-term mission team was traveling to Central Asia to work with orphans and at-risk children. Anne gave the team 30 dolls, which they packed into their suitcases with other supplies.
Melissa* was a member of that short-term team. She remembers, "We were able to give each child in one of the orphanages we visited a pew doll. Our translator chose four young girls so we could take a photo of them with the dolls," said Melissa. "We wanted to show Anne some of the girls who had received her dolls." Melissa snapped the photo (shown above), and the team continued with their ministry.
The team wanted to communicate to the children that God loved them, but the translator refused to translate what the team was saying. "We were heartbroken that we couldn't tell them that God loved them," said Melissa.
Melissa and the rest of the team returned to the US. "We just could not get the children off of our minds," she remembers. "God impressed on my heart, 'You go back, learn their language, and you tell them that I love them.' So we did."
Melissa and her husband, Charlie,* joined TMS Global and moved back to the country in Central Asia where they had served with the short-term team. "We never thought we would find those same children again," said Melissa. "It was four years after we had first met them that we moved to that country, and we were placed in a different city."
But their paths did cross again. Melissa and Charlie met the same four orphaned children who has posed for the original photo. "That summer, the girl in blue, Katya,* became our daughter!" said Melissa, "The next summer, the girl on the right became our daughter!" Melissa and Charlie were later also granted custody of two other girls.
Anne faithfully served from her home in South Carolina for decades before she passed away in April at the age of 99. She sewed more than 2,000 dolls that were taken to children in 50 countries. As she sewed, she prayed for orphans and at-risk children all over the world.
When Katya heard of Anne's passing, she wrote Anne's children a letter saying, "I remember when I was 11 years old, Mrs. Anne sewed dolls and sent them to my orphanage. She sewed the dolls from a pure heart and with love, and through them I found my parents."
Anne only had a glimpse of the impact her ministry had while on earth, but now she is able to fully understand how God used her obedience and service for His glory.
*Names changed for security