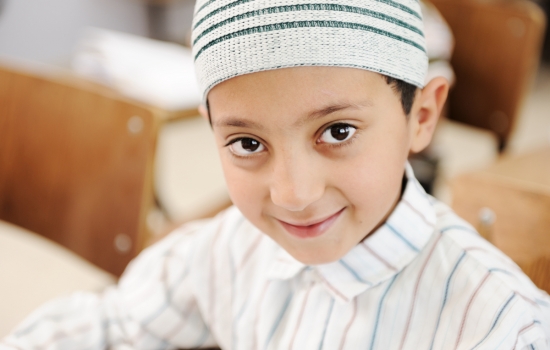 11.21.2016
A Mission Society employee serving in the Middle East has started a company with the goal of raising the value of education in the region.
The company, which is not named for security reasons, provides coaching and professional development for teachers. "Our vision is to see educational systems transform their communities. We come alongside educators to equip them with leading edge professional development, and then help them to implement it through coaching cycles. The coaching piece moves the professional development from theory to practice," said Katherine,* who serves in the Middle East.
"We want to help teachers in the Middle East to provide excellent education to their students. The work we do includes a lot of time talking about the importance of building a culture of honor in our classrooms. People tell us story after story of how they have applied the same principles to creating cultures of honor in their homes, and what a difference it is making in their relationships at home as well as at school."
In addition to offering products to assist teachers, the company also hosts conferences for educational leaders. "The way education is done in the Middle East has not changed in 50 years," explains Katherine. "We hope that these resources will allow teachers to provide a hope and a future for the next generation."
Katherine has taught in a school in the Middle East for several years. In addition to teaching her classes, she also mentors other teachers and writes curriculum for the company.
"As Christians, we are to bring peace and truth to whatever setting we find ourselves in. Through this company, we want to provide a product of excellence, and we want to provide it with joy. As we form relationships with the teachers with whom we work, we have opportunities to share the love of Jesus with them," said Katherine.
"Brad Montague said something that really inspired our team. He said, 'I think the best movements are fueled by a joyful vision of what could be. There's the way things are in the world, and there's the way things could be. … A joyful rebellion is you living differently, not because you are mad at how things are, but because you are swelling with joy at the thought of how things could be. When you joyfully rebel against your circumstances, against mediocrity or negativity, you invite others into something really beautiful.'
"So we are living out a joyful rebellion in education because we want to invite people into something beautiful. We want to lead other people to the hope and future that Christ alone can provide."
*Pseudonym and stock photo used for security purposes.