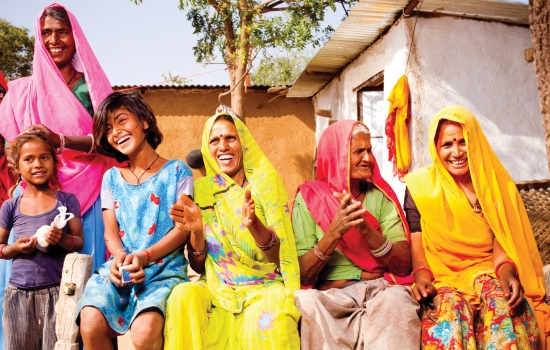 08.20.2015
Mission Society cross-cultural workers in North India recently launched a business with the hopes of transforming the lives of some of the poorest people in the region.
Dawson,* Ella,* Cody,* and Leah* are two families who shared a similar vision and plan for helping marginalized people in northern India. Years after the initial vision developed in their own hearts, they met and decided to work together on their common goal.
Situated on the bank of the River Ganges is one of the most populated and impoverished regions in the country. Their neighborhood has the lowest literacy rate in the city. Unemployment is rampant, and nearly 25 percent of the households earn less than $26 each month. In addition to the extreme physical need, this area is also one of the more unreached areas in the country with the gospel.
The cross-cultural workers' vision is to create and provide meaningful employment opportunities in a safe environment for people caught in the devastating cycle of extreme poverty. They desire to see hope manifested and freedom brought about through business, which can change the course of poverty, unemployment, and injustice in a community.
The business, whose name means "more" or "abundance" in the local language, employs marginalized people in the area. Their employees include women who have never had the opportunity to go to school. Many of these families have been impacted by death, sickness or handicap, extreme poverty, alcoholism, and prejudice. In training for their new jobs, they are learning three distinct skills: embroidery, industrial stitching, and the art of spinning yarn from fiber.
The business is just beginning production, and the textile products will be primarily exported to the United States for sale in various venues.
The prayer and longing of the hearts of these two families is to see these women's lives transformed by the power of the gospel, and, in turn, to see their families and communities transformed as well.
*Pseudonyms and stock photo used for security purposes.