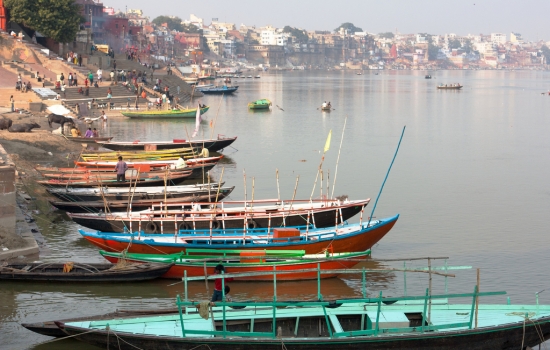 05.25.2017
Several months ago, our team began studying and praying Ephesians 3:20, which reads, "Now to him who is able to do immeasurably more than all we ask or imagine, according to his power that is at work within us."
We serve in a highly populated and impoverished region of South Asia, which is also one of the more unreached areas. We started a small business to help people who are struggling with poverty in our community. Our business employs 20 women, many of whom have had limited access to education and safe work environments. Many of their families have been impacted by death, sickness or handicap, extreme poverty, alcoholism, and prejudice.
So, when we began to study and pray Ephesians 3:20, we thought, How much can we dream of, think of, and ask for these families with whom we work? God can do even more than that.
Because we care about these women and their families, we decided to hold a three-day medical seminar for our employees. In addition to our team, we invited three Asians who serve as doctors and nurses in other parts of the country to help lead the seminar.
Sasha,* a doctor, began the seminar by sharing her story. Sasha was born into a Hindu family and did not know any Christians. As she studied the different world religions in her history class, Jesus revealed Himself to her. Jesus later appeared to Sasha in a dream, and she gave her life to Him. In her talk to our staff, Sasha focused on our identity in Jesus and helping the women to see themselves as worthy.
Employees received a basic health checkup, measuring blood pressure, blood sugar, height, weight, and such. There were talks about how to feed their children healthy foods, what to do if someone is choking, and how to wash their hands effectively.
A few days after the seminar, one of our employees reported how the training helped her save her son. As she was cooking, her toddler found a coin and put it into his mouth. He began to choke. Avani* remembered the Heimlich maneuver from the weekend and performed it on her son, who coughed up the coin. She praised God for helping her save her son!
On Sunday, we held an optional time of prayer at our office for any employees who wanted to attend. These women come from Christian, Muslim, and Hindu backgrounds. We provided Bibles for anyone who wanted one, and nearly every participant took one home.
Since the seminar, we have offered our employees an optional time of listening to an audio Bible (in Hindi) together. Many do not know how to read, and others are afraid to read the Bible in their homes. All of our employees have attended these short Bible studies, reading the Word of God regularly for the first time in their lives!
God did more than we asked or imagined during the medical seminar. There was openness to hearing about Jesus that was led by the Spirit. These women know more about taking care of themselves and their children, and now almost every family has a Bible. We pray that more of these women would make the decision to follow after Jesus and give their lives to Him.
*Pseudonyms and stock photo used for security purposes.
Your support of TMS Global enables us to train, mobilize, and serve workers who invest in women in South Asia. Thank you for joining Jesus in His mission.