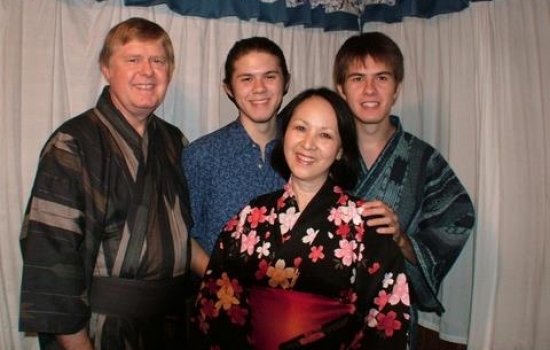 06.25.2008
Neal and Mari Hicks have lived and ministered in Japan for more than 20 years. MNN's Greg Yoder interviewed them regarding their ministry in June while they were in the U.S. on homeland leave. Click here to read the interview, or to hear and download audio clips of their discussion.
Neal and Mari both minister in Japan through a variety of culturally-appropriate ministries. Neal pastors a Free Methodist Church in rural Tokyo. He and Mari share responsibilities for preaching, teaching, and counseling. For the last ten years, they have also been a part of the leadership of the International VIP Club ministry, which is an outreach to unreached Japanese business men and women. In 2003, Neal and Mari received permission by the VIP leaders to launch the first VIP chapter on the west side of Tokyo. The meetings have gone well and people have responded to the Gospel, so they decided to also launch a VIP Bible Study out of their home. They have seen a number of people come to know Christ as well as be healed physically by the Lord through these meetings.

The Hicks also helped launch the first International Prayer Summits that ever took place outside of North America. International Prayer Summits are four-day intensive prayer events in which Japanese pastors, church leaders, mission agency leaders, and missionaries attend. Neal is also active in JEMA (Japan Evangelical Missionary Association), which is comprised of more than 50 mission organizations working in Japan. They lead prayer events such as prayer walks and intercessory prayer in strategic locations.

Neal and Mari also translated The Mission Society's Global Outreach Seminar into Japanese. This curriculum will be taught to Japanese pastors and church leaders and available for other Christians to teach in their own churches. It provides local churches with feasible means of becoming involved in mission locally, nationally, and internationally.