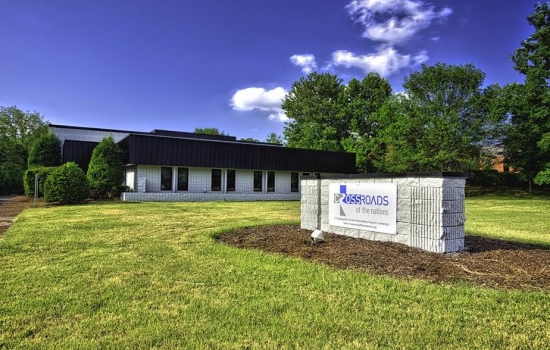 10.25.2016
"Focus now on reaching Japanese here in Tennessee," God said to Neal.
Neal Hicks, a pastor from Pennsylvania, ministered in Japan with his wife Mari, a native of Japan, for more than 30 years. When Mari was diagnosed with cancer, they relocated to Nashville in order for her to receive treatments at Vanderbilt.
After Mari passed away in 2012, Neal prayed for discernment regarding his next steps. Should he return to Japan or remain in the US? "Focus now on reaching Japanese here in Tennessee," God impressed upon Neal one day in prayer.
"This vision was large, but within a year the Lord connected me with Steve Young," said Neal. Steve, the husband of Sarah Young who wrote the Jesus Calling devotionals, served as a third-generation missionary to Japan for a number of years before planting the first-ever Japanese church in Melbourne, Australia. Steve and Sarah also relocated to Nashville due to Sarah's medical issues.
"As Steve and I began to pray about ministering together to reach Japanese residents, God began to show us nearly 200 Japanese-owned companies right here in Tennessee. Within a short time, we began offering free ESL classes combined with a Bible study which met five days a week in five different locations. As the classes grew, we began conducting Sunday worship services in Japanese and English," said Neal.
After two years, the ministry had grown to the point at which Steve and Neal began to look for a multi-purpose worship center. They found a building for rent on Crossroads Boulevard in Nashville. "We named the new church Crossroads of the Nations," said Neal.
In July, the new church held its first service and welcomed people from Japan, China, and the US, and sang together in all three languages. After worship, attendees enjoyed an Asian potluck together.
"Of the 130 million Japanese people in the world, only 0.4 percent claim Christ as Lord," said Neal. "The Japanese are truly one of the least-reached people on the planet."
Please pray for this new church as it seeks to reach least-reached Japanese and Chinese people for Christ.