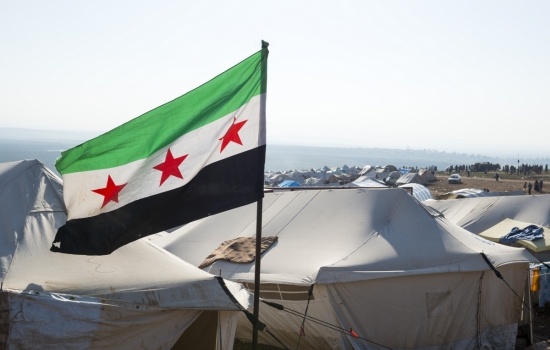 02.10.2016
Imagine leaving your home with only what you can carry, never to return. For millions of refugees, this is exactly what they are experiencing right now. As families gather a few belongings into backpacks and start the long journey across Europe, they know they will most likely never see their home or country of origin again. Yet the desire to live in peace and raise their children further from the threat of ISIS drives them onward.
UNHCR estimated the number of forcibly displaced people at 59.5 million at the end of 2014. Nearly 20 million of those are refugees. As countries around the world struggle to accommodate the stream of refugees seeking asylum, many Christian organizations are reaching out to provide food and shelter during the journey.
Mission Society missionaries serving in Canada are directly working with Syrian refugees being resettled. Originally from Syria, Adnan* and Amena* are showing Christ's love to refugees who have lost everything.
Nearly 1,000 Syrian refugees will be settled in a major Canadian city by early 2016. Adnan and Amena are helping refugees in various ways. "We are laying the foundation in our relationship with them. It takes time to win their attention and confidence in us, but it is worth it for the gospel's sake. Please pray that we will be light to them and that Matthew 5:16 will be fulfilled among them," said Adnan.
Adnan and Amena have helped form a Syrian-Canadian Family Association to provide a place for Syrians to meet each other for shared activities. This couple is also training and equipping Canadian Christians to share the gospel with refugees. "We want Canadian believers to know how to respond to refugees in their community with love and practical help," said Amena.
To read more about how Mission Society missionaries are assisting refugees or to give to the Middle East Refugee Crisis fund, click here.
*Pseudonyms and stock photo are used for security purposes.