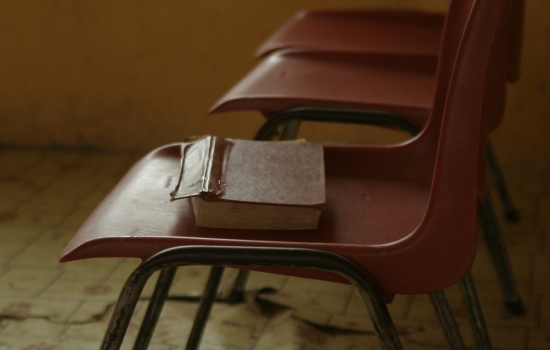 08.22.2016
Years ago, God told me, "Go into a country you do not know." I knew I was called to be a missionary, but I did not know where God would have my family and me serve.
After working with orphans in Namibia for nearly three years, my wife and I felt that it was time to turn our attention to least-reached people groups. As we had been praying for God's guidance about where to serve, He put the Kantosi people group on our hearts.
The Kantosi are an unreached and unengaged people group in northern Ghana. With a population of 3,200 people, this tribe has little contact with the outside world. More than 90 percent of the Kantosi are Muslim, and seven percent follow ethnic religions. Only .2 percent of Kantosi are evangelical Christian.
The only Kantosis who have come to faith in Christ have left their village to find work. Away from their families and village, they experience new things and are open to hearing about Jesus.
There is no Bible in the Kantosi language, no churches in their area, and no Christian witness among these people.
On a visit to Ghana, we felt the Lord leading us to try and meet some Kantosi people. We knew a pastor who had worked with some of them, so we asked him to take us to their village. It turns out that we couldn't get into their village because they are very closed to outsiders, but Pastor Mathias* knew some Kantosi men who worked in a town outside of their village.
The Kantosi people are marginalized when they leave their village. Most other tribes do not associate with them, so they become isolated and lonely when living away from home.
Pastor Mathias gathered together some of the men he knew. Among the 18 who arrived, five were Kantosi. I didn't know that I would be asked to speak, so I just began telling them our story. I gave my testimony of how God had saved me and called me to ministry.
Mathias translated as I spoke, then, after several minutes, he stopped translating abruptly. Mathias looked at me and said, "I do not need to translate. They can understand what you are saying." English is the national language of Ghana and, although it is not exactly the same as American English, the men could understand my German-accented English without translation.
The Holy Spirit, who had led our family to pray for the Kantosi people, had opened their hearts to hear and understand the message of Jesus.
After I finished speaking, one man stood and said, "You have come and told us about Jesus, but who will come and teach us about Him so we can tell our families about this Jesus?"
Please pray for the Kantosi people, as well as our family, as we discern where God is leading us to serve Him.
*Pseudonyms used for security purposes.