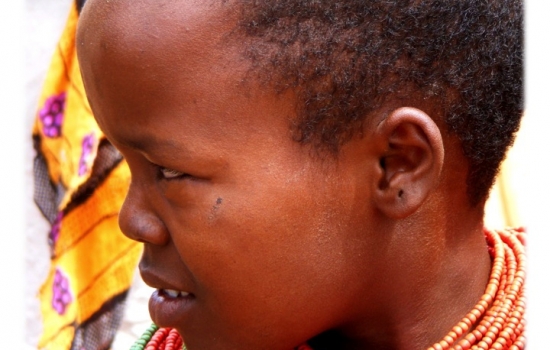 06.12.2013
Sonia Crawley and Sonji Pass co-lead a ministry in Nairobi and Isiolo, Kenya. Crawley and Pass seek to empower and equip those in local villages and marginalized communities through HIV education, leadership development, medical attention, mentoring, teaching, training for sustainability, and sharing the gospel.
Here, they share one girl's story of rescue from forced marriage.
In July 2012, we visited the Loruko Community in Isiolo. Small children ran all around us as we walked through the village. We noticed that one young girl was older than the others. We inquired of an adult who was standing nearby as to why she wasn't in school. He replied, "This one won't go to school because she is good for cattle."
We learned that this nine-year-old child had already been promised to a much older man for marriage in exchange for cattle. The ownership of livestock is a statement of wealth and status in this community.
The reality of our little sister's future gripped our hearts. We prayed, "Lord, what can we do to help and protect this little girl, while keeping her with her family?" The only answer was to find resources to send her to school.
During a medical mission in the Loruko community, we were able to meet with Mbebila's parents to discuss the possibility of her attending school. As a result, the parents agreed not to sell their daughter. To demonstrate the sincerity and seriousness of our promise, we suggested that the parents allow Mbebila to attend a small village school until a boarding school could be secured. Again, the parents agreed. So, that same evening with donations from the medical team, we were able to purchase Mbebila school uniforms and shoes. It was official – Mbebila would begin school on Monday!
The girls in pastoralist communities wear several beaded necklaces to announce that they are uneducated. Mbebila's father said, "When you come tomorrow, the beads will be gone. We will remove them tonight because she will receive an education." And so it was. The beads were gone Friday morning.
Mbebila started boarding school in January. There are countless numbers of little girls, in Kenya and indeed around the world, that share Mbebila's story. We are grateful to God that one little girl's life has been forever changed. We are honored to take part in her story.