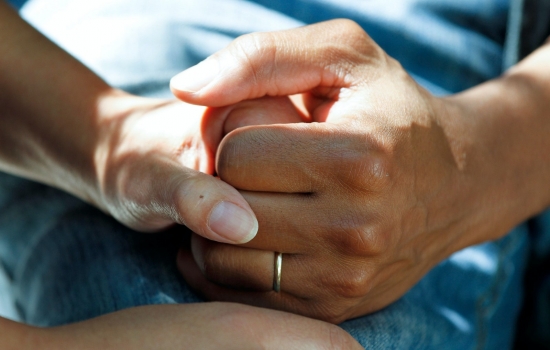 07.27.2020
Eli* and Rachel* have poured their lives into serving refugees in the Middle East. As they serve people who have survived war and had to flee for their lives, the couple prays for Jesus to reveal Himself to their refugee friends.
In June, Eli suffered a heart attack. He was rushed to the local hospital and evaluated.
During his hospital stay, Eli's and Rachel's closest friends wanted to visit. The couple, who are refugees, used what little money they had to get a taxi to the hospital. They brought food and freshly squeezed juice to Eli and Rachel.
Rachel offered their friends some of the juice, but they refused. "Our friends were fasting for Eli," she explained. "Muslims fast regularly during Ramadan, but we have never seen a family fast for another person. Just the week before, Eli and I had been in their home and talked about fasting. This was another small way that our friends are relating to God as we see Him, a loving Father, rather than a harsh dictator."
Another refugee friend came to visit Eli in the hospital. He saw the TMS Global team fervently praying for Eli in the waiting room. "Many Muslims do not know that followers of Jesus regularly pray," said Rachel. "This man was touched by the genuine prayers and worship he witnessed by our team."
In addition to serving in a medical clinic, Eli and Rachel intentionally build relationships with their neighbors. Rachel visits with Muslim women over cups of tea, and Eli invests in friendships with local men. Over the years, the couple has formed strong relationships in their community. Those friendships were evident as people sought to care for Eli and Rachel during their hospital stay.
"It meant so much to have so many people around us during this crisis. We felt Jesus' presence through them. It was not until my first local friend visited that I really wept. At that moment I realized how significant the people we minister to had become in our lives and we in theirs. We have become intricately connected, not just through the medical work that we do, but through sharing life together. It is His Spirit within that adds value and meaning to these relationships."
*Names changed for security