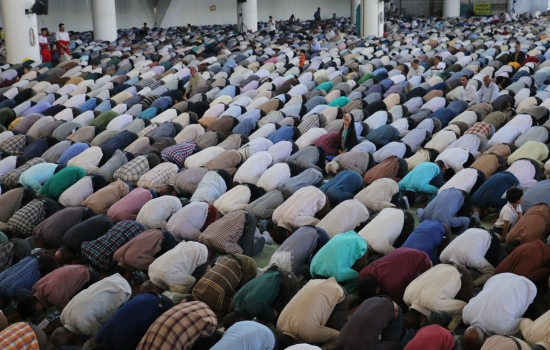 07.26.2018
Aafira* was reared in a very traditional Muslim home in the Middle East. Among other things, this meant that the family believed that a person had to do good works and recite structured prayers in order to gain favor with God. Aafira believed everything she had been taught and strictly followed the rules of her religion.
Eli* and Rachel* serve with TMS Global in the Middle East. They work in a medical clinic for refugees, treating patients and sharing their faith in Jesus with their Muslim neighbors. Aafira came to work at the clinic with Eli and Rachel.
"Over time, Aafira watched our team and how we related to God," said Rachel. "She began to long for something more from the God she worshipped."
Eli, Rachel, and their team at the clinic lived out the gospel among their Muslim friends. Aafira was shocked when Rachel did not strongly reprimand her when she had made a mistake. Instead, Rachel gently reminded Aafira of what was expected. Aafira watched the team treat their patients with kindness and respect. She was taken aback by the loving way Eli and Rachel treated one another as husband and wife.
"These small, daily acts of living out the gospel caused Aafira to want to know more about God, and to ask about Jesus," said Rachel. "We began to study the Bible together, and she had an encounter with Jesus."
Aafira is now walking with Jesus and continuing to learn more about faith in Him. "We live, work, play, and study together," said Rachel. "As we simply lived out the gospel and sought to be light in a world of darkness, the Holy Spirit drew Aafira to Himself."
*Pseudonyms used for security.
Next steps:
Pray:
- Pray for Aafira as she grows in faith.
- Pray for Eli and Rachel as they seek to be witnesses in the Middle East.
- Pray for Jesus to continue to draw people to Himself.
- Pray for the 66 million refugees who have had to flee their homes.