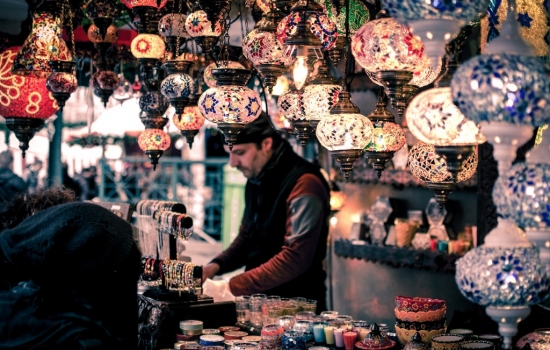 06.26.2018
Can you describe what led you to give your life to serve in full-time missions? Was there a pivot point for you?
The change in mindset that happens when we expose ourselves to new, seemingly strange or scary things is a priceless gift. That is what happened to us when we (along with others in our church) helped sponsor some Somalian refugees who had come to America.
We had no idea how to interact with or care for these strangers (who looked different, talked differently, and pretty much did everything differently)! But when we got to know them in a personal way, it changed our lives. It changed our perspective on how we saw the world and, more importantly, on how God saw the world.
We spent countless hours offering support to these vulnerable families. We took them to doctor visits, helped register kids for school, helped them find jobs, and shared lots of meals together when we had no words to exchange.
In that time, God gave us the desire and vision to serve full time and to care for these least and lost. He allowed us to experience how wonderful it feels to be a part of His plan, even if it means hanging out with total strangers. He showed us how easy it was to love in a new and meaningful way and how much more colorful and exciting it was to be with Him outside our comfort zones than to continue in the security and familiarity of our lives.
What do you wish people in the US could know about life and faith as you experience it now?
Often, when people hear about where we live and that we work with Muslims, they fear for our safety. But never once have we been afraid or felt unsafe. Of course we use common sense and take reasonable precautions, but it does not limit our desire or determination to be in relationship with those who are different from us.
Jesus modeled for us how to come into relationship with all people. When we follow His example, it's miraculous how barriers break down. As we engage in life with our Muslim neighbors, we see how much we have in common with them. We also have the rare privilege of seeing how they are being drawn by Jesus.
Many years ago, before we came on the field, we never imagined that our life would take this trajectory. We were so used to the norm—to the way we had always done things: the way we had always worked, the way we had always lived, the way we had always worshipped.
Leaving the norm was the best decision we ever made.
Living life in this place, serving among our Muslim neighbors, has been the most fulfilling and satisfying time of our lives. Truly our lives are so much richer and more joyful for having stepped out in faith to do something radical.
*This couple serves in discipleship and healthcare ministries to the underreached and the displaced in the Arab world. They are unnamed for security reasons.