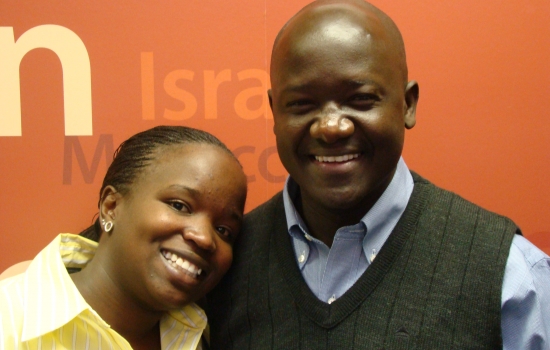 08.06.2013
Michael Agwanda coordinates Life for Children Ministry in Kenya, which he founded. Life for Children Ministry is a ministry with a passion and a heart for offering hope and new life to orphans of HIV/AIDS and vulnerable children. This outreach provides food, housing, health care, education, and spiritual nourishment to the children with whom it works. Through Life for Children Ministry, orphans are reintegrated into loving homes with their extended families. The long-term goal is the spiritual and economic transformation of communities.
Here, a Life for Children Ministry staff member shares a story of reconciliation and hope.
Fransisca is a widow who was chased from her matrimonial home after she failed to bear her husband any sons. She gave birth to a total of 12 daughters, four of which survived.
Fransisca and her daughters were staying in a small, rented room in a suburb of Kisumu. The room was very dirty, and she could barely afford to feed her family one meal a day.
Three times their room was locked by the landlord for failing to pay the rent, which came to $5.93 USD a month. Fransisca did not know what to do or where to turn.
A short-term mission team from Hempfield United Methodist Church came to work with Michael Agwanda in Kisumu. They learned of this family's plight and decided to help. One couple donated the money that facilitated the relocation of Fransisca and her children to a new home.
Life for Children Ministry members worked with Fransisca and her husband's family as mediators. They held several meetings with area chiefs, assistant chiefs, and the village elders. Ultimately, a piece of land from her previous home was granted to Fransisca.
A home was constructed, and Fransisca planted maize and beans on the land, which have provided her family with a stable source of food.
Francisca is a strong member of the local church within the village. She remarked, "God is indeed faithful. I never thought that one day I'd step into this compound again and stay in my own house. The family of Life for Children is my family."