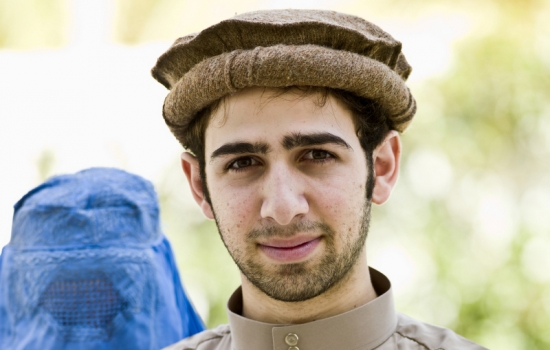 10.19.2017
Amir* was brought up in a Muslim home in a country in the Middle East that is very resistant to Christianity. His parents taught him the ways of the Quran and that the Bible was corrupt. Amir attended mosque and was immersed in the Muslim culture of his country his entire life.
TMS Global cross-cultural workers who live in the Middle East met Amir through the English school where they serve. Amir began to attend an interfaith dialogue group at the school.
"Muslims and Christians both believe that we are to worship one God and we are called to love our neighbor," said John,* a TMS Global worker. "So we start with what we have in common and discuss what each of us believes about our faith.
"A small group of us have been studying the prophets in the Quran and the Bible. These men have been taught that the Bible is corrupt, but they have never read it. Once they got into the Word, they began to discover that it is a book they can trust."
A young woman who was on a short-term trip with a Christian group met Amir in a coffee house. "God gave me a word for Amir, and I walked over to him and asked if he had neck pain," said Paige.* Amir was indeed struggling with pain in his neck and was amazed that this woman had approached him. Paige asked if she could pray for him, and Amir agreed.
Amir's neck pain vanished. Soon after, Amir had two vivid dreams about being in a peaceful place with a bright light. Through studying the Bible and experiencing God through healing and dreams, Amir decided to follow Jesus as Lord.
John regularly meets with Amir to study Scripture, pray with him, and disciple him in his new faith. Amir has been studying the stories of Jesus and is sharing them with his siblings, friends, and coworkers.
"Please pray for the people to whom Amir is witnessing," said John. "They have the potential to be witnesses in their own countries for Jesus, sharing the truth of Christ with their Muslim neighbors."
*Pseudonyms used for security.