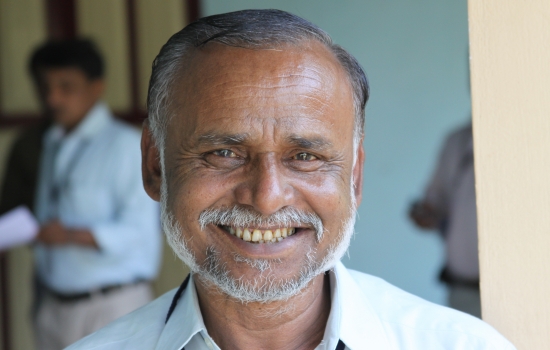 06.17.2014
Peter and Esther Pereira, whose homeland is India, live in Hyderabad, where they founded and run the ministry Hope for Today. In addition, they also work with women and children through the Alpha Schools and Alpha Homes, a vocational training center, medical camps, and a nutritional feeding program.
Here they share the story of a Muslim who put his faith in Christ, and how God directed his life.
Born in a small village outside Kolkata, Alam was raised as a devout Muslim and became a treasurer at his local mosque. A close friend of Alam's accepted the Lord and began witnessing to him about the life of Jesus.
Alam was resistant, but his friend continued to share about Jesus and gave Alam a New Testament. In order to argue with his friend about his religion, Alam began reading the Gospel of John. One particular verse caught his attention, "I am the way, the truth, and the life; no one comes to the Father except through me." (John 14:6)
Perplexed, he desperately searched the Koran to find a claim so powerful. Finding nothing, he began to believe in his heart that Jesus was the true Son of God, and that what he read was the truth. For three more years, Alam worked through many questions and doubts and decided to be baptized.
When Alam told his parents about his faith, they told him to keep his new belief a secret and continue his work at the mosque.
But Alam could not keep silent.
He began to ask the Imam questions about the Koran that he could not answer. Alam was thrown out of his home and became known as a khafir (non-believer) in his village. After receiving death threats, he moved to Delhi in order to spread the gospel.
In Delhi, Alam watched orphans and poor children turn to drugs and sex trafficking. God gave him a burden to bring these children into his home, and he currently gives shelter to 16 youth.
Today, Pastor Alam and his son are part of Hope for Today's Church Planting Discipleship Ministry (CPDM) and currently pastor seven house churches.