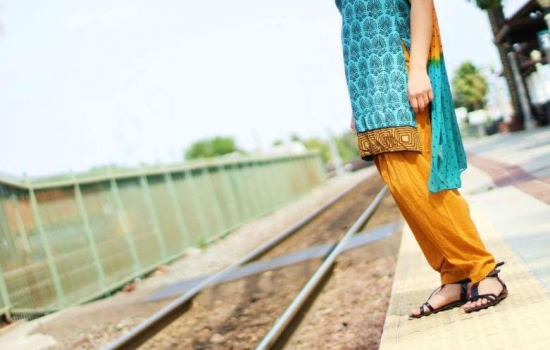 06.15.2015
Can you imagine growing up in a brothel your mother managed?
For most of us, it's inconceivable. But for young Chaya,* it was all she had ever known. Her mother is the "madam" of a brothel in a large city in India. Elizabeth,* a Mission Society missionary, visits this brothel each week with Indian believers and holds a prayer meeting.
Although the madam discourages her employees from attending, she has offered the women a room in which to meet. Chaya, who is 14 years old, has attended the meetings from time to time.
Elizabeth writes, "Last week, Chaya gave her life to Jesus! Praise the Lord for her new life in Christ!"
Elizabeth returned to the brothel the next week and led Chaya and some other women in a Bible study. She invited Chaya to attend a gathering of believers that Sunday and she accepted. However, the madam said Chaya's husband would not allow her to attend the event.
"In so many ways, Chaya's life is not her own. She is at the mercy of her mother and her husband, and she is just a precious 14-year-old girl," said Elizabeth.
"Please join me in crying out to God on behalf of Chaya and all the workers in the brothel. I truly believe that God wants to use Chaya as His ambassador to shine the light of Jesus in this very dark place. Please pray that God would place a hedge of protection around Chaya and that He would be her ever-present strength and refuge. Pray specifically that Chaya will be allowed to attend our gatherings so that she can be discipled. Pray that Jesus will appear to her in dreams and visions and that He will empower her with the Holy Spirit. Also, lift up the many workers at the brothel—that they will hear the good news from Chaya, and that they will know that they are deeply loved and desired by God just as they are."
*Pseudonyms used for security purposes.