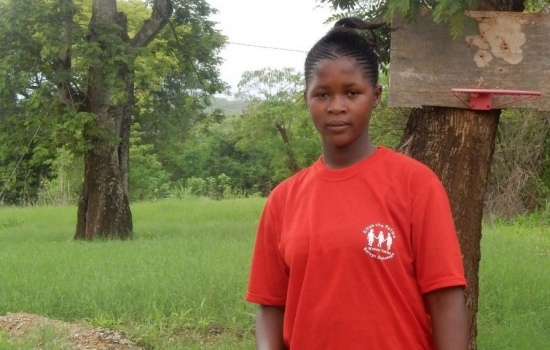 06.28.2019
Rehema's mother died while giving birth to her younger brothers, Joshua and Yoeli. Heartbroken, the family decided to take the twin boys to an orphanage in another village.
Lemsanya and Kristen Tisho serve with TMS Global in Tanzania and direct Berega Orphanage.
Berega was designed as a unique orphanage. Each child who lives at Berega must be accompanied by a "binti," or caregiver. Children can stay at Berega until they are two years old.
Joshua and Yoeli came to live at the orphanage with Rehema as their caregiver. Only 14 years old, Rehema grieved the loss of her mother and the new responsibility she was given. Too shy to speak to most people, Rehema felt alone in her grief and struggled to adapt to her new home. Sadly, Yoeli passed away months later, compounding her grief.
Over time, Kristen reached out to Rehema. She enrolled in a literacy class Kristen was teaching. Rehema excelled and began to serve as a teaching assistant in a beginning-level Swahili class.
Rehema slowly gained confidence. She began to communicate more easily with other people, even reading Scripture aloud during morning devotions at the orphanage. Although she was still grieving, she had a community around her who understood her pain.
Rehema and Joshua will move back to their father's home in a few months. Rehema is now 16 years old, and Joshua will turn two soon. Rehema plans to teach literacy classes in her village.
"She has been a tremendous blessing to me," said Kristen. "Our hope and prayer is that the literacy classes can be used as a way for Rehema to witness to her family, neighbors, and community while earning additional income for her family through teaching."
Next steps:
Pray for Lemsanya and Kristen as they direct Berega Orphanage. Pray for their current projects, such as gardening and keeping livestock, that are designed to make Berega self-sustaining.
Pray for the infants and bintis at Berega who are grieving and adapting to a new lifestyle at the orphanage.
In Tanzania, mothers dying from childbirth is far too common. Pray for maternal health services and skilled birth attendants, particularly in poor and rural areas.