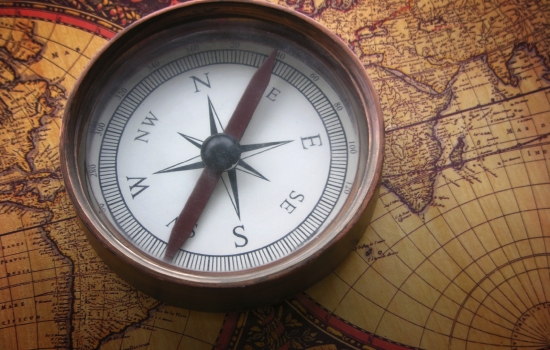 09.01.2010
While surfing the internet a couple of years ago, I came across a blog by Tony Morgan (www.tonymorganlive.com) titled "10 Advantages of Doing Ministry Without a Ministry Plan."
Upon reading through the list, I recounted, with some grief, the numerous church meetings I have endured in the past. You may recall the same anguish I have felt as you read the list of advantages of having no plan.
You give the loudest person the opportunity to decide what happens at your church.
Sharp leaders who are accustomed to serving in organizations with clearly defined plans for future growth won't stick around your church. That means more ministry for you!
You'll get to hone your debating skills as people argue about what to do next.
More meetings! Where there's no strategy, the meetings flourish.
Some people call them church splits. We like to call them church plants.
You don't have to worry about celebrating success, because no one even knows what success looks like. It's just better to keep that a secret.
Rather than trying to discern God's will for your ministry, you can just rely on dumb luck.
You don't have to pray as much, because there's nothing to pray for. As an added bonus, that means you don't have to develop as much faith either – whatever happens…happens.
You can count your offerings a lot faster, because people will save their financial gifts for organizations that actually have a plan for the money they receive.
Your lack of a ministry plan is actually a ministry plan, it just will accomplish very little.
Although tongue-in-cheek, Tony Morgan makes a good point. Having a plan is important. People throughout history have discovered this as evidenced by the number of planning clichés that exist. Who hasn't heard, "Failing to plan is planning to fail." Or how about the Thomas Alva Edison quote, "Good fortune is what happens when opportunity meets with planning." A good friend of mine was frequently heard saying, "If you don't have a plan, you will fit in someone else's plan."
Planning in the Bible
The Bible both describes and speaks directly to this idea of planning. Moses sending the spies into Canaan, Joshua marching around the city of Jericho, Nehemiah rebuilding the walls of Jerusalem, and David's eschewing battle armor and selecting the sling are examples of God driven strategic planning. Jesus selected twelve primary disciples and of that group chose three to be in His inner circle. His strategy included teaching in public, healing people of all types of maladies, and eventually going to the cross, dying, and being resurrected. We Christians even refer to the Plan of Salvation. Consider also verses such as, "Plans fail for lack of counsel, but with many advisers they succeed. (Proverbs 15:22, NIV)," "Commit to the LORD whatever you do, and your plans will succeed. (Proverbs 16:3)," "Surely the Sovereign LORD does nothing without revealing his plan to his servants the prophets. (Amos 3:7, NIV)," and this well known verse, "I know the plans I have for you, declares the Lord, plans to prosper you and not to harm you, plans to give you hope and a future. (Jeremiah 29:11, NIV)" Note that even God is a planner.
Planning in the local church
So, what is the connection between planning and a local church's missions efforts? The work of reaching out to people with the love of Christ is so important that it must not be left to chance, relegated to others, or carried out in a haphazard manner. In fulfilling the great calling that God has entrusted to the Church, we need to know His will and put in place a strategy that will accomplish His desire. That's not always an easy task but it is very doable when approached correctly.
The centerpiece of The Mission Society's work with local churches is the Global Outreach Plan. Its purpose is to provide a framework so that the local church's outreach efforts are strategic, significant, and reflect God's purpose. We believe this process is so important that we teach it as an essential strategy in our Global Outreach Workshop, we deliver a stand-alone workshop focusing only on Developing a Global Outreach Plan, and we have produced a step-by-step guide to steer a church through the planning process. The Global Outreach Plan is based on the assumption that God's approach to meeting the physical, emotional, and spiritual needs of people is not a one-size-fits-all methodology. Time and time again, we have seen local churches develop their unique plans that then are implemented to impact the world for Christ. Their plans are never the same but because they are God directed they accomplish His purposes. Our desire is to see every church engaged in this sort of strategic outreach planning. As you read this article, please know there is a world eagerly awaiting the good news of Jesus, and they are waiting to hear from your church. Are you planning, seriously planning, for that to happen?
Colonel John "Hannibal" Smith, leader of the A-Team, closed every television episode with, "I love it when a plan comes together." I think God does as well. Especially, when those plans were drawn up by a local church that has considered His will for them and they serve to reach those for whom He died with the good news of His love.
Stan Self is The Mission Society's training consultant.