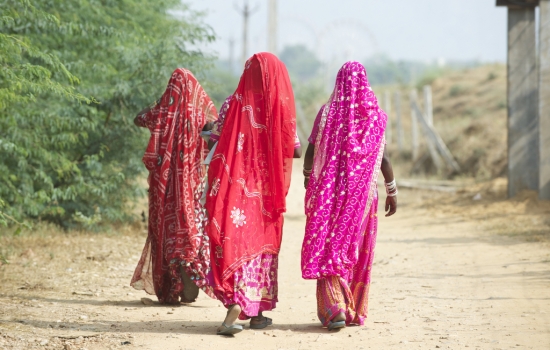 12.18.2015
Anika,* Riya,* and Kiara* did not experience the simple pleasures of childhood that most children enjoy. Instead of climbing trees and playing with friends, the three young girls were born into a life of slavery.
With their parents trapped as slaves, the young girls had little hope for their future. Fortunately, Christians rescued the girls from a life of slavery and brought them to a group home where they were reared.
The workers at the Christian-run orphanage introduced Anika, Riya, and Kiara to Christ, and they put their hope and trust in Him. As they grew, so did their desire to give back to others because of the help they had received.
All three young women decided to become nurses. All three ranked among the top of their class and were chosen for the limited spaces in a local nursing school. However, without the tuition fees needed for school, their goal seemed like only a distant dream.
Stepping out in faith, their guardians enrolled them in nursing school and prayed that God would make a way. He did. With sponsors from the US, Anika, Riya, and Kiara are attending nursing school and pursuing their dreams.
Recently, Riya and Kiara shared their testimonies at a Sunday evening church service. They live in an area where people are used to tragedy and do not show emotion readily. There wasn't a dry eye in the room when the young women shared their stories and how God brought them from slavery to a place of healing and freedom.
Riya said, "For a girl like me, coming from my background, ever even dreaming of the chance to become a nurse is a miracle."
Please pray for Anika, Riya, and Kiara as they continue to heal, study in school, and share the power of Christ with others who need to hear their stories of hope.
Judy* is a Mission Society missionary and a nurse who serves in northern India.
*Pseudonyms and stock photo used for security purposes.