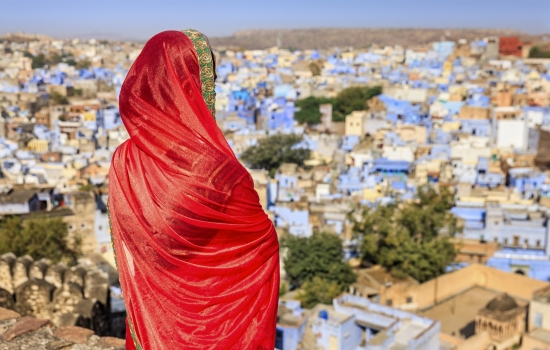 01.19.2016
Benjamin* is a Mission Society missionary who serves as a Christian counselor in India. One day he was teaching on the topic of forgiveness when a young woman sitting in the back of the room began to cry.
Kashvi* is a young Indian woman who lives in Hyderabad. Her life was very normal until the day her parents were murdered.
Kashvi is a Christian and understands the call of Jesus to forgive others. For the six months since her parents' death, Kashvi had prayed about the anger in her heart and pleaded with God to help her forgive. Still, she did not understand how to forgive such a heinous crime.
As Benjamin taught about forgiveness, he walked through the process of forgiveness introduced by Dr. Everett Worthington in his book, "Forgiving and Reconciling." Worthington, a forgiveness researcher and professor at Virginia Commonwealth University, seeks to approach forgiveness from both a biblical and scientific perspective.
Worthington's own mother was murdered by intruders one night when she was alone in her home. His book is grounded both in his research and in his struggle as a believer in Christ to walk out forgiveness as it related to his mother's death. God's divine timing allowed his story to connect with Kashvi's story.
As Benjamin and Kashvi talked after class, she shared that God had answered her prayer. Because of the material shared, she now understood in greater detail how to walk out forgiveness, under the power of the Holy Spirit. Through Benjamin, God provided the opportunity for healing and hope to occur in Kashvi's life.
*Pseudonyms and stock photo used for security purposes.