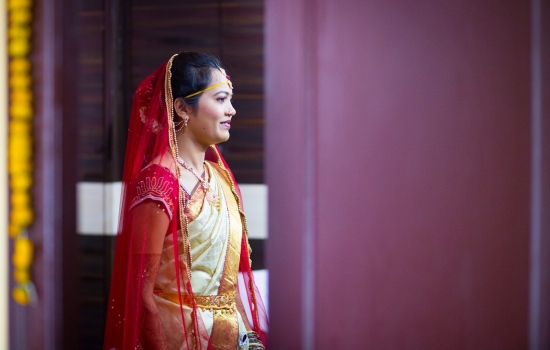 04.25.2019
Myra* was born with a slight craniofacial deformity. In Myra's South Asian culture, she is viewed as a burden, bringing shame to her family.
TMS Global workers in South Asia started a small business to provide meaningful employment opportunities in a safe environment for people caught in the devastating cycle of extreme poverty. The business employs Muslims, Hindus, and Christians. Myra is one of the business' employees.
The staff takes time during work to study Scripture and pray for one another. Recently, they have been studying suffering and how God is at work in the midst of our pain.
One of the TMS Global workers, Margaret,* shared her own testimony, explaining the suffering she has endured. She recounted years of not understanding what God was doing in her life, yet surrendering to Him. Margaret went through a divorce, stage IV cancer diagnosis, and issues with her children. She then shared the ways God answered prayers in her life, sometimes decades later.
"Our staff was encouraged to stand firm in their faith," said Leah,* a worker in South Asia. "Suffering can completely overwhelm us, but God is good eternally, and is wiser and greater still. Margaret's story was a reminder that if we are willing to trust God with our pain, we will not be left alone. In fact, He alone is able to hold us, care for us, and sustain us."
A few days later, Leah asked the staff how Margaret's testimony impacted them. Myra's eyes immediately filled with tears. She said, "Margaret's story deeply touched my heart. It helped me to see that I am also beautiful to God."
"Myra is one of the most kind, calm, gentle people I know," said Leah. "She works hard, and she gives of herself generously, serving others joyfully. She is a truly beautiful woman. More than 30 years of lies about how God sees Myra fell off of her shoulders that day. No matter what her parents have told her, the truth is that she is beautiful—beautiful and utterly loved."
*Pseudonyms and stock photo used for privacy.
Next steps:
Pray for the employees of this business and the cross-cultural workers who serve with them. Pray for God's truth and character to be revealed to the employees, and that they would put their faith in Him alone.
Pray that the truth of God's Word would undo for these employees years of lies and unhealthy beliefs about both themselves and His nature.
If you are interested in serving cross culturally, click the button below. A mobilization coach will be in touch with you shortly.