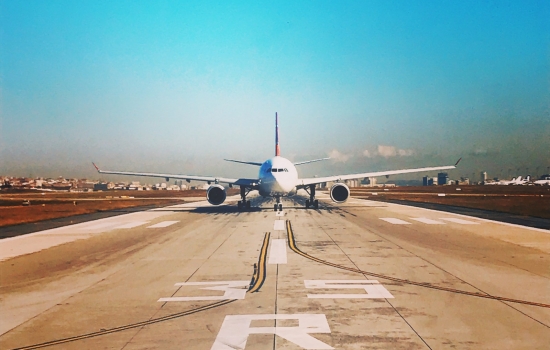 06.29.2020
Disruption
Disruptive innovation has been trending for many years now. Disruptive technology sounds exciting when it is chosen, but we are in a new season of disruption caused by a global pandemic, which no one has chosen. What does this mean for missions?
A hallmark of missions for the past 20 years in the North American local church has been short-term mission trips. In our Activate training at TMS Global, we teach churches that short-term mission serves an important role. Short-term mission trips enhance a church's missional strategy when they serve as a mechanism for partnerships and holistic discipleship.
Participation
As a church desires to partner with those who are serving internationally in order to fulfill God's call to be witnesses even to the ends of the earth, that partnership should not be limited to financial and prayer support. Partnership should include participation. Enter short-term missions! But what is a church to do when the congregation cannot travel? We believe that the disruption caused by the global pandemic is a chance to pause, to review the reasons we participate in short-term mission, and to improve the ways we participate in partnership with those who serve around the world.
Discipleship
An extremely important aspect of short-term mission is discipleship. Unfortunately, it can be seen as just a box to be checked, in part due to the time-limited nature of short-term missions. Devoid of discipleship, short-term missions is an experience to be consumed, but when done well, it helps form disciples.
This formation happens when missions experiences are integrated as one link in a long chain of missional discipleship. As believers dig into the Bible and understand God's love for the world and particular love and care for the vulnerable, we are compelled to act on this understanding. Short-term missions can play a crucial role when connected with deep, biblical discipleship. Now that travel is limited, how will we offer ways for those who are seeking to be instruments of God's love for the world?
The disruption of every aspect of life caused by this global pandemic has created the opportunity for two things: rediscovering why we do certain things and discovering new ways to do old things. In the midst of sheltering in place, we are rediscovering hobbies, career dreams, and even love for our families. Because of social distancing, we meet with our small groups online, watch sermons online, and even work virtually. Let's take this opportunity to rediscover why we do short-term missions and find new ways to meet its goals. Limitations are always the greatest impetus for creativity, and we serve a creative God!
To learn what a virtual mission trip (which engages team members in active participation and in discipleship) might look like, check out our new article, Short-term missions in a virtual world.
Sarah Parham serves as the senior director of domestic mobilization.