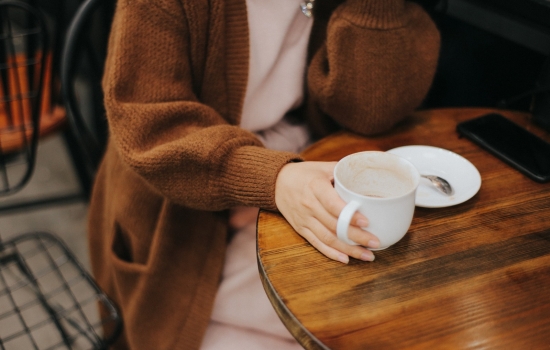 12.11.2018
Erza* struggled with mental illness as an adolescent and often felt lonely and hopeless. A high school student in the Balkans, Erza had heard of Jesus from a missionary when she was a child. When she was 16 years old, Erza met TMS Global cross-cultural workers who serve in the Balkans and learned more of Jesus and His love for her.
TMS Global cross-cultural workers in the Balkans serve with a local organization that reaches out to youth with the love of Jesus. Through Bible studies, fellowship events, hiking trips, and having coffee together, young people in the Balkans are introduced to Jesus.
Although this area of the Balkans is 95 percent Muslim, young people are responding to Jesus and being discipled in their new faith. Emma* meets regularly with young women who want to know more about Jesus. They study scripture, talk about faith, discuss issues relevant to their lives, and have fun together.
Erza came to faith last year after being involved in the local organization's ministry, and she is being discipled by Emma. After giving her life to Jesus, Erza no longer struggled with depression or harmful thoughts.
Emma has been meeting Erza for coffee regularly as they explore faith in Jesus. When Emma arrived at the coffee shop to meet with Erza, she had her friend Besa* with her as well.
Erza had planned to get a summer job and work to save money for college but was unable to find employment. Instead, she and Besa hung out a lot during the summer and became close friends.
"We had never really spoken deeply about spirituality before because I was afraid that Besa wouldn't agree with what I believe, and it would hurt our friendship," said Erza. "But one night we began talking about God, and I freely shared with her what I believe about Jesus."
"Now I believe what she believes!" Besa said. "We read the Bible and pray together all the time."
Erza and Besa's friendship has grown as they have both sought to follow Jesus. Besa's mother was already a believer, and she had been praying for her daughter to come to faith for many years.
"It has been amazing to see God fill Erza with wisdom and understanding as she continues to journey with Him as His disciple," said Emma. "And now she gets to help disciple Besa as she learns what it means to follow Jesus.
"Please pray with us that God would give them the Spirit of wisdom and of revelation in the knowledge of Him, that they may know the hope to which He has called them."
*Pseudonyms and stock photo used for security purposes.
Next steps:
Pray for Emma and her team as they continue to share the message of Jesus with youth in the Balkans.
Pray for Erza and Besa and they grow in faith.
Pray for additional cross-cultural workers to respond to God's call to serve.