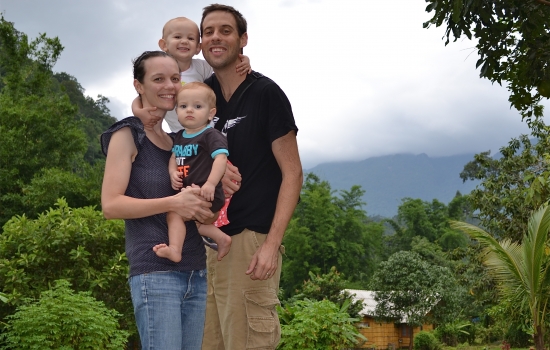 12.18.2013
Chris and Dora Barbee have served in Roi Et, Thailand since January 2010. They teach English classes, music classes, and disciple Thai youth in their relationship with Jesus.
Here the Barbees describe the incredible response from the Bible study camp they lead.
We are praising God for His blessing on our Bible study camp this year! Each fall we take a group of students from Roi Et to Bangkok for Bible camp. This year 24 students attended.
We have been working with 13 of the students all year in the weekly youth group in our home, as well as worshipping with them on Sunday mornings. The other 11 students came from villages in our province.
Before camp, only one student identified herself as a follower of Jesus. We spent nine days studying a devotional book based on Rick Warren's The Purpose-Driven Life. It had been translated into Thai, and we focused on the theme of "What On Earth Am I Here For?"
After camp, 13 students made the decision to follow and learn from Jesus in their lives!
This is the greatest physical display of God's work that we have seen in nearly four years of serving in Thailand. We are praising God for what He's doing with the students, and praying that He will open more doors for discipling these young believers as our small groups continue to grow and develop in Roi Et.